Skip to Content
At Expert ENT Care, we have a team of dedicated professionals led by our ENT doctor, Dr. John L. Fewins, MD, FACS. Together, we provide compassionate care you can count on, whether you have an ear infection, hearing loss, or severe allergies. Our team is able to provide treatments for patients of all ages from babies to senior citizens. Please feel free to reach out to our team to discuss your health concerns or to schedule an appointment. As an ear, nose, and throat specialist, we can treat nearly anything from the neck up and also provide allergy treatment. Contact us today.
Background & Education
Dr. Fewins grew up in rural Pennsylvania, where he attended high school. He later went on to receive an Ivy League undergraduate degree from the University of Pennsylvania in Philadelphia. He continued his education by earning a medical degree from the Pennsylvania State University College of Medicine. After earning this degree, he moved to Texas to complete his residency in Otolaryngology at the University of Texas Health Science Center at San Antonio. During this time, he came to love living in the Lone Star State and decided to make Texas his home, opening his own ENT clinic in Fort Worth. He now resides in Fort Worth proper with his wife, Ginger, and their two children. When not at his practice, Dr. Fewins enjoys spending time with his family, cooking (especially outdoors), playing golf, and keeping up with the latest technological gadgets.
Qualifications & Memberships
In addition to his medical education, Dr. Fewins is board certified in Otolaryngology-Head & Neck Surgery and is a member of the American College of Surgeons. While his professional interests include all aspects of pediatric and adult otolaryngology, Dr. Fewins is particularly passionate about working with patients with disorders of the voice, head and neck cancers, sinus disorders, and allergies. He also performs thyroid surgery. Some of his many qualifications and memberships include:
Member of the American Academy of Otolaryngology-Head and Neck Surgery
Member of the Texas Association of Otolaryngology-Head and Neck Surgery
Member of Texas Medical Association
Fellow of the American College of Surgeons
Member of the Tarrant County Medical Society
Member of the Alpha Omega Alpha Medical Society
Fluent in both English and Spanish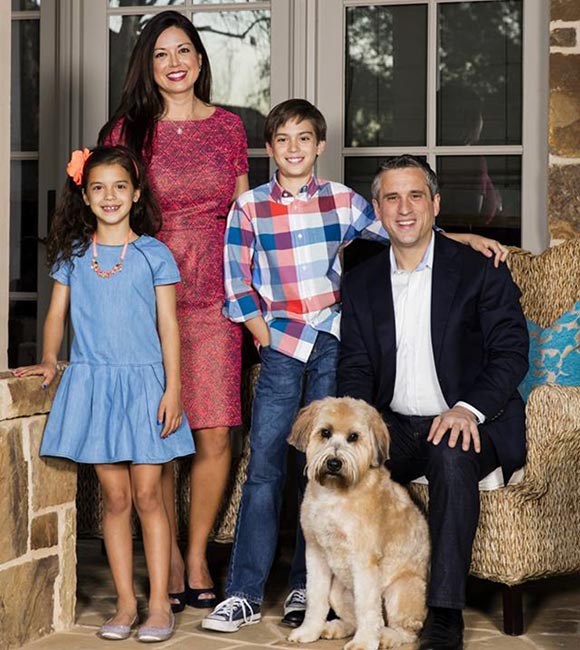 Dr. Fewins Treats All ENT Issues
As an ENT specialist, Dr. Fewins is able to treat nearly all medical concerns from the neck up, including sinus issues, ear and hearing disorders, and more. He also has experience diagnosing and treating allergies. Whether you are concerned about hearing loss, have an ear infection, or suffer from chronic sinus problems, our advanced medical team can help you find a solution. We treat patients of all ages, providing specialized pediatric and adult ENT treatments. You can count on us to provide the care your entire family needs.
Contact Our Office for an Appointment
If you or a family member needs care for an ear, nose, or throat condition in Fort Worth, TX, you should visit Expert ENT Care. We have a team of caring and compassionate medical professionals to help you determine the cause of your symptoms and find an appropriate treatment. Please contact our office today to schedule an appointment.
Find Relief from Acute and Chronic ENT Conditions