Skip to Content
Treating Many Voice and Throat Conditions in Fort Worth, Texas
Complications with the voice and throat are closely related, as the voice box and vocal cords are located right along this passageway. That's why when you get a sore throat, your voice can become hoarse. The vocal cords are very delicate and require the care of a specialized doctor when diagnosing and treating issues. At Expert ENT Care, we provide care for a variety of voice and throat conditions in Fort Worth, Texas. Our doctor, Dr. John L. Fewins, MD, FACS, has experience treating ENT problems involving the mouth and throat, such as issues swallowing and snoring problems. We're equipped with the latest technology to diagnose such issues and can perform in-office procedures to correct ENT problems. Call us today to schedule your appointment.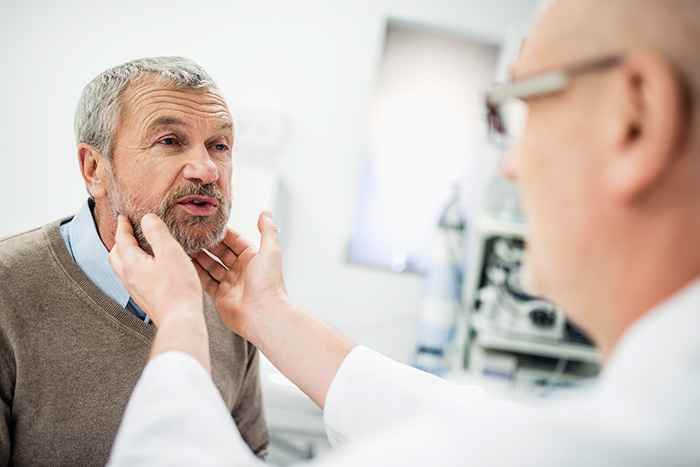 Visit Your Local ENT Specialist
There are many voice and throat conditions that can negatively impact your quality of life. These issues can cause chronic discomfort or pain and can increase your risk for other health complications. If you've been experiencing any problems or pain in your throat or have noticed any changes in your voice, it may be time to see an ENT specialist. We can perform a thorough examination and diagnose voice and throat conditions at our Fort Worth, Texas office. We can determine the cause and provide a treatment plan for all of the following issues:
Excessive snoring or sleep apnea
Difficulty swallowing
Persistent or recurring hoarseness
Salivary stones
Acute or recurring tonsillitis
Equipped with the Latest Diagnostic Equipment
To diagnose and treat complex ENT issues, we use some of the most advanced medical technology. Our office has advanced technology that allows us to get a clear view of your throat and vocal cords. We achieve this by using either a special telescope inserted through the nose or an advanced video-enabled telescope that captures footage of the vocal cords in action. A clear view of the affected area allows us to make an accurate diagnosis and get you started on a treatment plan quickly. Get in touch with our team today to schedule an appointment.
Find Relief from Acute and Chronic ENT Conditions