Skip to Content
Performing Head and Neck Surgery in Fort Worth, Texas
ENT doctors can treat almost any problem from the neck up, including performing surgeries on the head and neck to remove tumors, neck masses, and other worrisome growths. At Expert ENT Care, we are able to perform head and neck surgery in Fort Worth, Texas for all patients. We also use the latest diagnostic equipment to identify problems quickly and move on to the treatment plan. Our office is equipped to do biopsies, as well as advanced video-enabled evaluations to get a clear view of what's been causing your problems. Once the issue is identified, we can create a personalized treatment plan just for you. Call us today to schedule an appointment.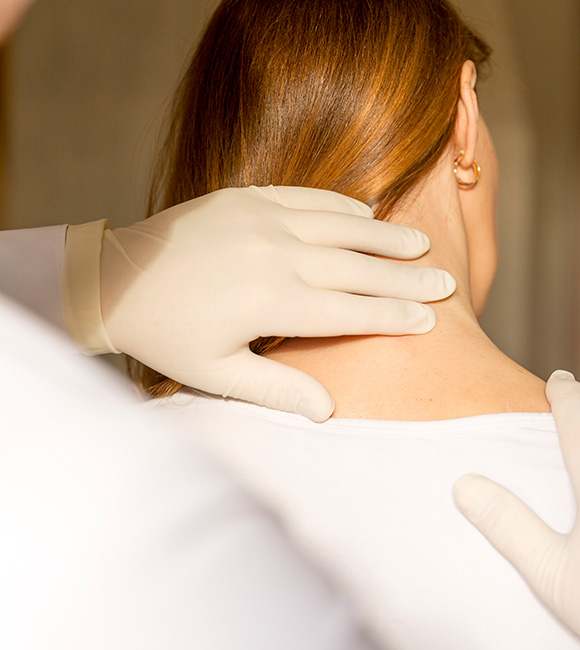 Procedures to Remove Masses and Tumors
Surgery may be required for many reasons and can be a worrisome procedure for many patients. Whether you came to us yourself or you were referred to us by a primary care physician, we treat all patients with the respect and care they deserve. We'll take the time to answer any questions or address any concerns you may have about the procedure. We're able to perform surgical procedures to address all of the following medical conditions:
Head or neck masses
Full or partial removal of thyroid or parathyroid
Salivary tumors
Any cancer in the head or neck
Skin cancer
Gentle and Professional Care
We understand that the discovery of a mass or tumor can be a stressful time for patients, which is why we walk you through the process to ease any worries or concerns you might have. Dr. Fewins is always available to answer any questions you may have. Once your procedure is completed, we'll provide follow-up care to ensure no problems arise and that you are on the road to recovery. Get in touch with our office today with any questions or to schedule an appointment.
Find Relief from Acute and Chronic ENT Conditions