Skip to Content
Providing ENT Services in
Fort Worth, Texas
Otolaryngology is a complex system including the ear, nose, throat, and sinuses. ENT issues can affect many parts of your life. That is why these issues require specialized care from a doctor with experience. At Expert ENT Care, our physician, John L. Fewins, MD, FACS, is board-certified in Otolaryngology – Head & Neck Surgery. As such, Dr. Fewins is trained to diagnose and treat the full spectrum of ENT conditions. We provide an extensive list of ENT services in Fort Worth, Texas for patients of all ages. Our main goal is to give our patients superior care, providing each with a comprehensive evaluation and a personalized treatment plan for their ENT issue. Call us today to schedule an appointment.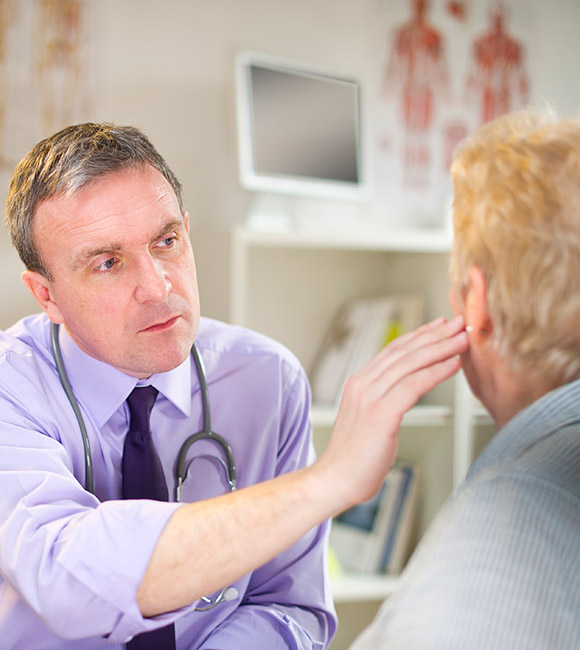 Complete Care for ENT Conditions
As you may know, an ENT specialist is a medical doctor who can treat you for sinus headaches or treat your children for ear infections. But did you know that these specialists are also surgeons? An ENT specialist is able to complete very delicate operations that will restore hearing of the middle ear, open blocked airways, and even remove cancer in the head, neck, or throat. Dr. Fewins in Fort Worth, TX can provide all of the following services:
Treatment of nose and throat disorders
Allergy testing and treatment
In-office ENT procedures
Audiology and hearing evaluations
Fitting and programming of hearing aids
Treatment of chronic sinus problems
Surgical procedures
Advanced ENT Procedures
At Expert ENT Care, we can perform both simple in-office procedures and more complex surgeries to treat a variety of ENT problems. Many of these procedures help prevent recurring issues, like sinus infections, sore throats, and ear infections. Schedule an appointment to have your ENT concerns evaluated today.
Find Relief from Acute and Chronic ENT Conditions