Skip to Content
Expert ENT Care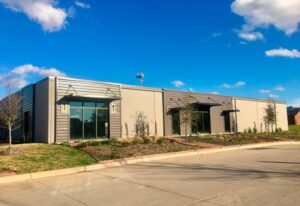 Address
2000 Cooper Street, Suite 100A
Fort Worth, TX 76104
Phone
817-335-0368
Hours of Operation
Monday: 8:30 AM – 5:00 PM
Tuesday: 8:30 AM – 5:00 PM
Wednesday: 8:30 AM – 5:00 PM
Thursday: 8:30 AM – 5:00 PM
Friday: 8:30 AM – 4:00 PM
Early morning appointments available upon request.
2000 Cooper Street, Fort Worth, TX, USA
Contact Us Today for an Appointment
We Support Your Ear, Nose, & Throat Health
Even a small ear, nose, or throat issue can have a major impact on your life, especially if it's a chronic problem. The ENT specialists at Expert ENT Care focus on treating and preventing problems with the vast interconnected system of the ears, nose, and throat. Whether you have recurring sinus issues or severe allergies, our team can identify the cause and determine a treatment that will help ease your symptoms. Under the care of our doctor, Dr. John L. Fewins, MD, FACS, you'll find comfort and relief. Please bring the completed New Patient Paperwork along with a valid photo id and your insurance card, with you to your appointment.
Our ENT Services
At Expert ENT Care, we provide comprehensive ear, nose, and throat healthcare for patients of all ages. We strive to give each of our patient's personalized care to meet their unique needs. No matter your issue, we will complete a thorough evaluation and develop a unique treatment plan to address the problem. Our ENT specialist, Dr. Fewins, has advanced experience treating all ENT disorders, allergies, and completing surgeries of the head, neck, or throat. We assure you that you're receiving the best care from our dedicated and friendly team. We provide the following ENT services at our Fort Worth, TX practice:
If you or your child has been experiencing frequent ear, nose, or throat problems, you need to ensure you get care from an experienced doctor. We encourage you to schedule an appointment with our team in Fort Worth, TX, so we can diagnose your issue and provide relief. Reach out to us today to find an appointment time that works for you.